Miss Belt Reviews: Does it Hold Up?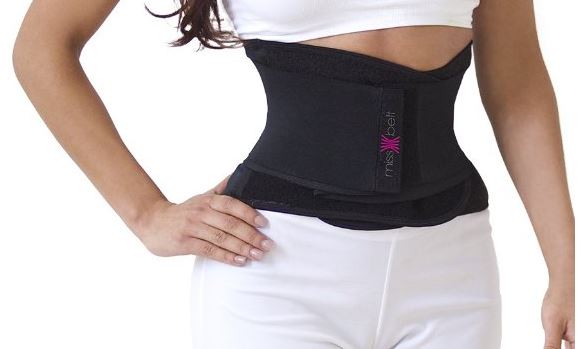 Positives
• Provides immediate slimming appearance.
• Competitive price versus other waist trainers.
Negatives
• Experts warn of negative long-term effects of waist training.
• May bulk up under clothing
Bottom Line
Miss Belt is an As Seen on TV waist trainer. While consumer reviews appear to express some satisfaction, experts have warned consumers to research the possible health risks of waist trainers before taking the plunge.
Sponsored Links




Miss Belt
Miss Belt is a tummy shaper which is said to provide an hour glass shape in just two seconds. How does it measure up against traditional girdles and corsets?
Sponsored Links




Claims & Features
Get the perfect waistline in seconds
Appear 2 sizes thinner instantly
Two sizes: Small/Medium and Large/X-Large
Provides support for the back
Can be worn all day
Dual-compression technology
30-day guarantee
Cost & Availability
Miss Belt is available from the official website for $19.99 plus $7.99 shipping for a total of $27.98. A second nude-colored belt is included free.
Miss Belt can be found in stores such as Walmart for around $20.
Miss Belt Commercial
The TV commercial below has been airing as of this writing.
Transcript:
The following program is only for women who want a slimmer waist and hourglass shape in just 2 seconds. How do beauty queens, celebrities, and top models get that tiny waist and slim figures? Do you want to know their secret? Miss Belt, your ideal figure in just 2 steps. Step 1, compresses and supports. Step 2, slims your waist instantly. The secret is in its exclusive Sbeltex technology that firmly tightens around your waist, abdomen, and back for an instant hourglass shape.

"This belt tightens my skin and it gave me back my waist."

"I've been wearing it for the last 3 months and I can't tell you how good it has been for me."

Tucks your belly, slims your waist, supports your back, tones and firms your skin. Shapes your figure. In just 2 seconds you can have a slimmer waist.

"I've always been a size large, now I'm a medium, and pretty soon I'll be a size small."

Other products compress your midsection, but they are not adjustable, so you feel stuck and uncomfortable, but Miss Belt is instantly adjustable so you can loosen it or tighten it on the go, while at home, walking, working, or at the gym. Want to bounce back from your baby body instantly? Try Miss Belt. Wear it over or under your clothes. No matter what you do, do it with Miss Belt.

"I use my Miss Belt even to go to sleep. The more I use it, the better the result."

You deserve to feel sexy, secure, and confident. Everyone will notice but no one will know what Miss Belt is doing for you. Miss Belt comes in stylish black or seamless nude, but you don't have to buy both. Call now and order your Miss Belt in black and we will include the nude. If you want a slimmer waist in just 2 seconds, order Miss Belt today and get the black and nude Miss Belt for just $19.99 but you have to order now.
Miss Belt Reviews
Waist training is a popular buzz word in 2015. High profile celebrities have been recently discussing the practice, and there were two prominent As Seen on TV products promoting their own versions of waist training belts in 2015. While the advertising for Miss Belt does not highlight the waist training aspect of the product, it certainly appears to be firmly on that bandwagon. If it were not a waist trainer, then one would not expect to see women wearing it over their clothing – which is how it is depicted in the commercial above.
In regards to immediate results, Miss Belt certainly works as advertised, as its foolproof design will work for the vast majority of consumers. For long-term use, however, Miss Belt – and all waist trainers – may not provide significant results.
Sponsored Links



Fitness experts and doctors have urged consumers not to buy into the waist training fad, calling it dangerous, and suggesting that long term use could lead to health problems.
For those who have actually used Miss Belt, however, there appears to be a somewhat positive consensus, although not overwhelming. The product's consumer consensus was negatively impacted by early reviews complaining of slow shipping, which are not typically an accurate reflection of consumer satisfaction with the product itself.
Similar Products
Another As Seen on TV product which has been heavily advertised in recent months is the Genie Hourglass. That product looks virtually identical, and makes many of the same claims. In fact they are so similar that one may be led to believe that these products are related in some way. There are of course traditional waist trainers which are readily available from dozens of vendors.
Epic Conclusion
Miss Belt is an As Seen on TV waist trainer. While consumer reviews appear to express general satisfaction, experts have warned consumers to research the possible health risks of waist trainers before taking the plunge.
If you've used Miss Belt, please give it a star rating and comment below.
This review has been updated since its original publication in May 2015.