Miracle Grill Mat Reviews: How Well Does it Work?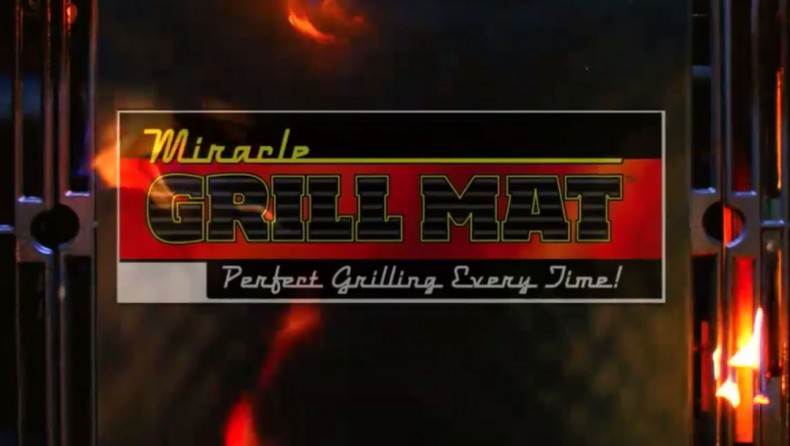 Positives
• High customer satisfaction rating.
• Good for most types of foods.
• Can be found in stores.
Negatives
• Long-term re-usability varies considerably, with some consumers only getting a few uses out of the product.
• Some types of food may not cook as well as expected.
Bottom Line
Miracle Grill Mat is a rare As Seen on TV product which actually has overwhelmingly positive reviews. Keep in mind that not all types of foods and grills perform the same, and your mileage may vary. Because it is available in stores, we recommend purchasing it locally to avoid shipping costs and delays, and to facilitate the return process, if necessary.
Miracle Grill Mat is an As Seen on TV product which is said to provide a cleaner cooking environment when grilling.
Sponsored Links




How it Works
You simply place the Miracle Grill Mat on top of your grill, and then place food on the mat. You then grill as normal, but in a non-stick mess-free experience.
The product website is buymiraclegrillmat.com.
Cost
You can purchase from the official website for $19.95 with free shipping. The website will attempt to automatically add a set of 6 skewers for $15, but you can opt out of this.
Miracle Grill Mat can be found in stores, typically in the As Seen on TV section, for about $20.
Claims & Features
Easily wiped clean
Can be cut to fit any size grill
Made from non-toxic materials
5-year warranty
Easy to store
Can be used to cook breakfast items
Sponsored Links



Miracle Grill Mat Reviews
Miracle Grill Mat is pitched by the popular As Seen on TV persona Marc Gill. It was advertised heavily in 2014 and has returned for another round in 2015 – a rare feat for an As Seen on TV product. It is also one of the few As Seen on TV products which garners mostly favorable reviews. The majority of consumers have expressed satisfaction (and even surprise) that it worked approximately as advertised.
WZZM tested out the Miracle Grill Mat in August 2014 (although that review is no longer online). They gave it high marks for eggs, vegetables, burgers, and fish, but found that steaks didn't cook as well as expected due to a lack of charring.
Similar Products
Another As Seen on TV grill mat was advertised heavily in 2014 called Yoshi Grill & Bake Mats. That product's website is currently offline, but an Amazon storefront still exists. A cursory search of Amazon yields several other barbecue mats, some of which are less expensive and highly rated.