Folliplex Reviews: Does it Regrow Hair?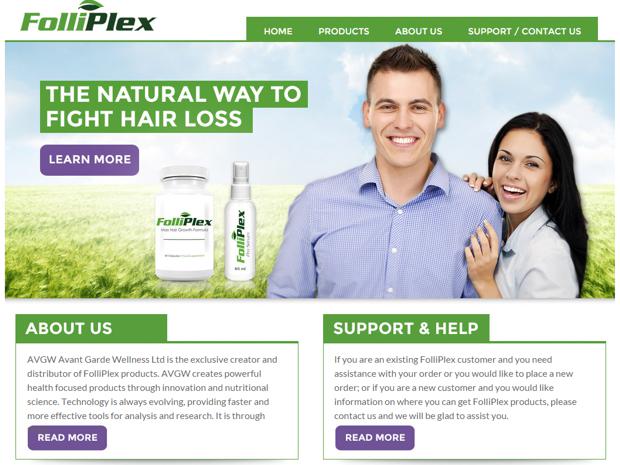 Sponsored Links




FolliPlex is a hair regrowth formula for men which is advertised as a natural way to fight hair loss.
Sponsored Links




FolliPlex
This is a line of products which is said to alleviate problems associated with hair loss. FolliPlex includes two products: A hair regrowth formula, which is sold in bottles of 60 capsules, as well as a "Pro Serum." FolliPlex is distributed by AVGW Avant Garde Wellness Ltd.
The official product website is folliplex.com, which was first registered in January 2014. Previous registrations date back to the early 2000's, but it isn't clear if the current registrar is the same as the prior registrant.
Although FolliPlex appears to be a new product, it should be noted that an LA Times article from 1991 refers to a hair growth product at the time by this name. It is unclear if the current FolliPlex is related to that product.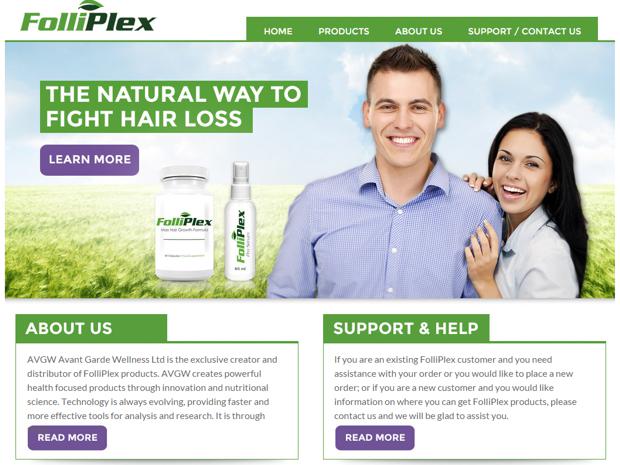 Warnings
Scamadviser warns that the FolliPlex website is a "new site with limited & hidden information."
Complaints Board has a couple of affiliates who have expressed dissatisfaction with the company.
Cost and Availability
The FolliPlex website does not offer the ability to purchase the product directly, nor is the price listed online. You must fill out a form and wait for their response. It has been suggested that the product is only available via affiliates for about $65 per bottle. We sent the company an email for further clarification.
The terms cite a 30-day money back guarantee, but it isn't stated if that shipping is refundable. To request a refund, you must contact them and wait for a reply.
Claims and Features
FolliPlex makes the following claims for its capsules and serum:
Blocks DHT
Stimulates hair growth
Replenishes nutrients
Nourishes hair
Widens follicles
Destroys enzymes which cause DHT
"Attacks hair loss" in the early stages
FolliPlex Reviews
Sponsored Links
Hair loss products date back centuries, and to date there is only one FDA approved over the counter product to fight hair loss, and that is minoxidil. There is an excellent article at Hair Loss Scams which summarizes the "Top 10 Hair Loss Scams" including such claims as your follicles are blocked or your follicles are malnourished.
The two primary approved products for combating hair loss are Propecia and Rogaine (finasteride and minoxidil). Propecia is only available via prescription. While Propecia works by inhibiting the enzyme 5 alpha reductase in order to decrease DHT, Rogaine works to enlarge the vascular structures of follicles, combating the effects of DHT.
The two products offered by FolliPlex are claimed to work similarly to Rogaine and Propecia: The Growth Formula is said to block DHT, while the serum is said to widen hair follicles. Because there are no ingredients listed, it is impossible to accurately assess their claims against available research.
There are scant reviews online for FolliPlex, and most of the complaints thus far appear to be disgruntled affiliates seeking to get a return on their investment.
Epic Conclusion
FolliPlex is an unproven product which does not list its price or ingredients. It is impossible to completely evaluate their claims without additional information. We reached out to the company for additional information and will post it if and when they reply.